I've posted a little bit about this book before, so really I'm cheating by making it my WOW, but...
13 TO LIFE: A WEREWOLF'S TALE
Shannon Delany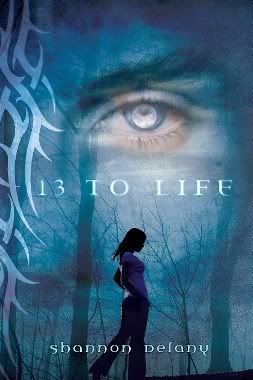 Release Date: June 22nd 2010
13 To Life has an interesting beginning. Author Shannon Delany was the first-ever cellphone novel winner in the USA with her serial novel, 13 To Life. Her simple textnovel grew into a multi-book deal with St. Martin's Press! You can still read the original at
texnovel.com
.
When junior Jess Gillmansen gets called out of class by Guidance, she can only presume it's for one of two reasons. Either they've finally figured out who wrote the scathing anti-jock editorial in the school newspaper or they're hosting yet another intervention for her about her mom. Although far from expecting it, she's relieved to discover Guidance just wants her to show a new student around—but he comes with issues of his own including a police escort.
The newest member of Junction High, Pietr Rusakova has secrets to hide--secrets that will bring big trouble to the small town of Junction—secrets including dramatic changes he's undergoing that will surely end his life early.